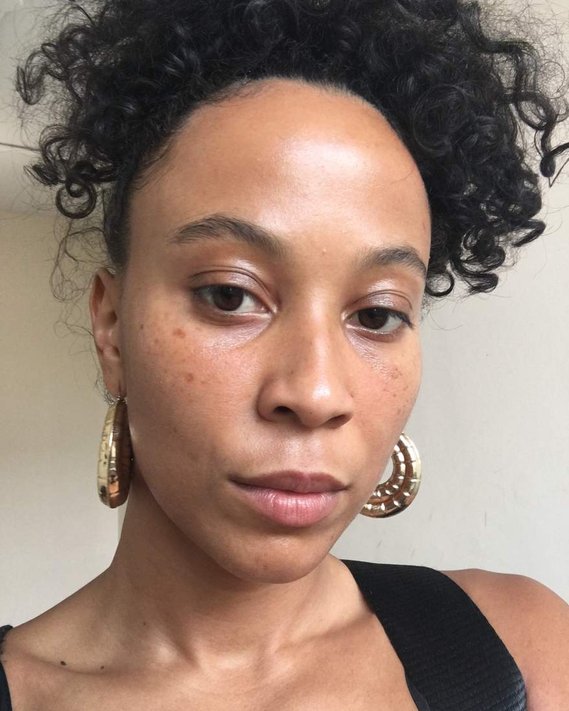 Koumbah Janneh is a London, Banjul and Gadigal based artist, archivist and producer who's work spans performance, cultural production and experiential design. Koumbah's work primarily employs movement, sound, writing and film.
Born on unceded Gadigal land of the Eora Nation; Koumbah explores Afro-Pacific visions and neo-colonial confrontations. Koumbah's work often centres on building cultures and language for the transmutation of trauma, initiation and gender.
In 2022 Koumbah became Creative Director at Black Discourse - a multidisciplinary studio & oral tradition incubator, curating from the global Black experience; creating archival sonic visual works, experiential design and media. Koumbah has also worked with artists such as Angela Tiatia, and 2019 Turner Prize winner Oscar Murillo. In 2021 Koumbah made their curatorial debut with the exhibition 'the body is my first mother.'
Koumbah has exhibited, performed and screened work at Mimosa House (UK), Tone Gallery (U.S), Firstdraft Gallery (AU), Campbelltown Arts Centre (AU), Melbourne Fringe Festival (AU), PARI Gallery (AU), Insurgency Gallery (UK) and is a '20 & '21 Fisher's Ghost Art Prize finalist.
Reviews
Contemporary&, ' Challenging the Perception of Preservation in Accra's Architecture'
Sydney Morning Herald, 'When Sport is Much More Than Just a Game'
Exhibitions (selected)

2022 Archipelago, Tone Gallery, Memphis, U.S
2022 Cymatic Altar, Mimosa House, London, UK
2021 Architecture is a Party, Accra, GH
2021 Fishers Ghost Art Prize Finalists Show, Campbelltown Arts Centre, Sydney, AU
2021 the body is my first mother, BlackDiscourse.co
2020 Fishers Ghost Art Prize Finalists Show, Campbelltown Arts Centre, Sydney, AU
2020 Sports Show, PARI Gallery, Sydney, AU
2020 Coup De Foudre, Insurgency Gallery, UK
2017 Strength in Visions, Curated by Bex Davis, Melbourne Fringe Festival, AU
2017 Of All Others, curated by Kate Britton, Firstdraft Gallery, Sydney, AU
Curation
2021 'the body is my first mother', BlackDiscourse.co
Other (selected collabs)
2021 Do you consider yourself healthy?, Oreet Ashery, Missbehaving Bodies, The Wellcome Collection, London, UK. Performer
2018 'Ultimate Devotion', Samia Sayed, All Ears, Campbelltown Arts Centre, Sydney, AU. Collaborating Artist, Vocalist
2017 'The Fall', Angela Tiatia, National Museum of Singapore, Singapore. Researcher and performer
2016 'The future is already here it's just not evenly distributed', Oscar Murillo, Sydney Biennale, AU. Researcher and performer